Getting CMMC Certified in Albuquerque, New Mexico (NM)
Cybersecurity Maturity Model Certification is the newest standard in the United State that has been approved and published by the Department of Defense (DoD). This standard offers a solution to the problems that DoD contractors have been facing when it comes to safeguarding sensitive data that they handle. The data that these contractors handle include the Controlled Unclassified Information and Federal Contract Information,
CMMC was created to enhance data security for Confidential Information, and DoD contractors were given up to the end of the year 2017 to study and implement these standards. At that time, organizations were allowed to conduct self-verification if they comply with the CMMC requirements or not.
However, that did not go on well as self-verification was just ineffective in ensuring that the DoD contractors have the level of security that is needed to keep all the sensitive data away from the prying eyes. Some contractors did honest work in complying with these models while others failed to meet the requirements.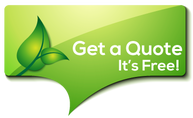 Certification for compliance
There is no way you can be trusted for merely complying without proof for compliance. This is not an area where the cybersecurity can be taken lightly. Since the main objectives for CMMC are to eliminate all the cybersecurity loopholes throughout the supply chain and to protect the CUI that is stored within the DoD servers, there was a need for a stricter certification process.
CMMC certification or compliance has since been made mandatory for all DoD contractors. However, it is voluntary to the general public that also handles sensitive data. In fact, every organization has vital information that needs to be protected. And hence, the need for compliance even if you are not a DoD Contractor.
The certification for CMMC compliance is done through third-party auditing. If you already implemented this model, then you need to apply for certification from an accredited organization to certify you. This move was necessary so that the auditing and certification can be done independently and transparently. This eliminates any chances of bias that could have been the case with self-verification.
The CMMC 5 levels and certification
The structure of a CMMC model is divided into five different levels from levels one to five, namely: performance, documentation, management, evaluation, and optimization respectively. Each level has its specific activities that are done and you get certified for it. However, you need to note that you cannot get certified for higher levels before achieving certification for all other lower levels. You can choose to get certified for level one, level one and two, level one, two, and three, etc., but not for one level in the middle or higher up the ladder. All the levels are cumulative and depend on the previous levels.
CMMC Certification by ISO Pros
ISO Pros has been serving all the clients within Albuquerque, New Mexico, and other neighboring states. We are best known for offering quality and reliable certification services that meet international standards. We uphold the integrity and transparency of the entire process.